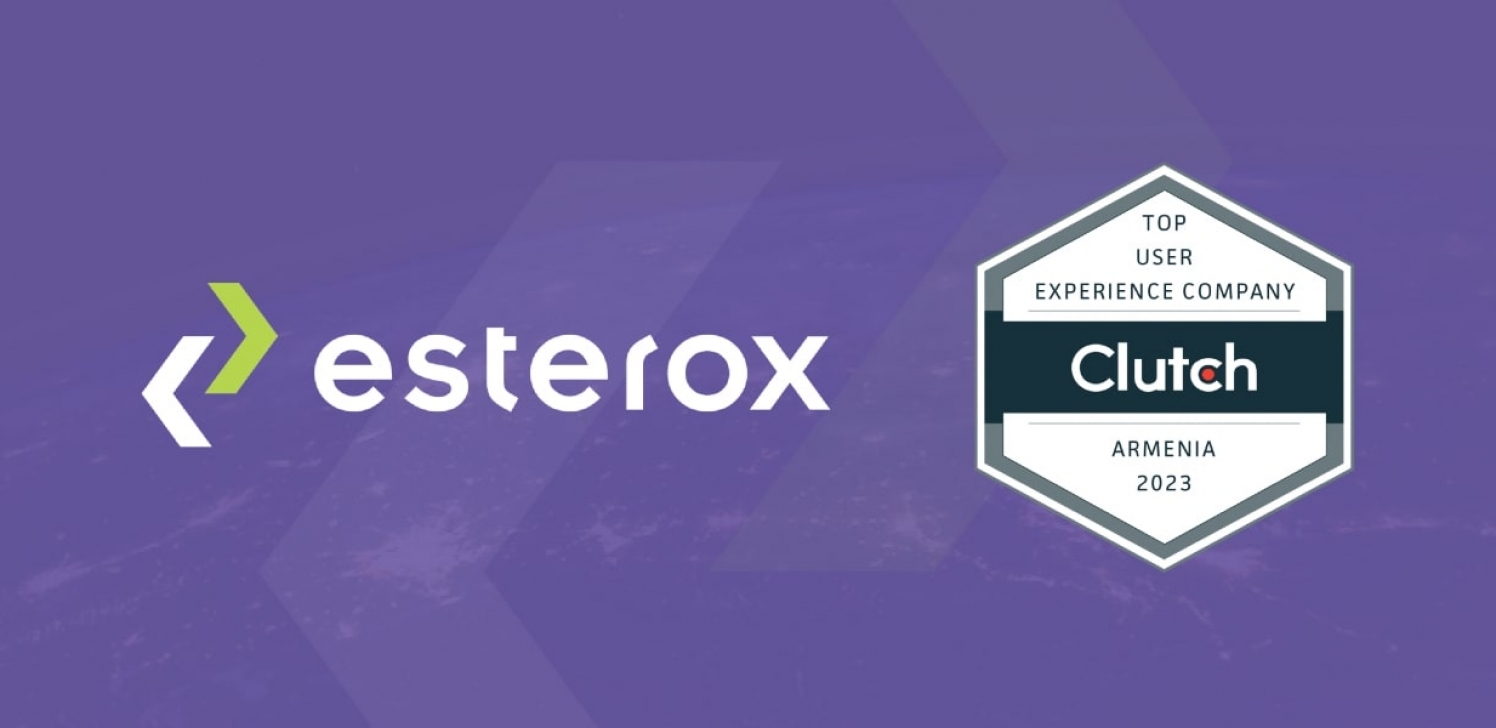 The Manifest Names ESTEROX LLC as Armenia՛s Most Reviewed UX Partner for 2023
The key to good user experience and design is understanding the audience you're designing for. Here at ESTEROX LLC, we're dedicated to providing positive and impactful experiences that allow businesses to connect with their customers. Since 2016, we've been providing top-tier solutions ranging from web applications to databases.
Because of the wonderful trust of our clients, we've been recognized by a trusted industry resource. During the annual The Manifest Company Awards, ESTEROX LLC was officially named as one of Armenia's most reviewed and recommended user experience companies for 2023!
"ESTEROX, as a web and mobile app development company aims to expand geography beyond Armenia as currently, we have clients from all over the world." — Chief Executive Officer of ESTEROX LLC

To give this award more context, The Manifest is a B2B buying guide designed to help browsers navigate different markets and services worldwide. Each year, the platform holds an industry award to spotlight the finest service providers that formed exceptional bonds with their respective clients. The awardees chosen for the honor are the top firms that earned the highest number of testimonials and endorsements over the past year.
Thank you so much to each and everyone who believed in ESTEROX LLC! We owe this incredible milestone to you all. It's a massive privilege for us to be your go-to partner. This recognition is a validation of all the hard work and effort we've put in.
Ready to work with ESTEROX LLC? Achieve new highs in the world of IT with us! User experience isn't our only focus, find out more about what we do. Connect with us and let's get to know each other.