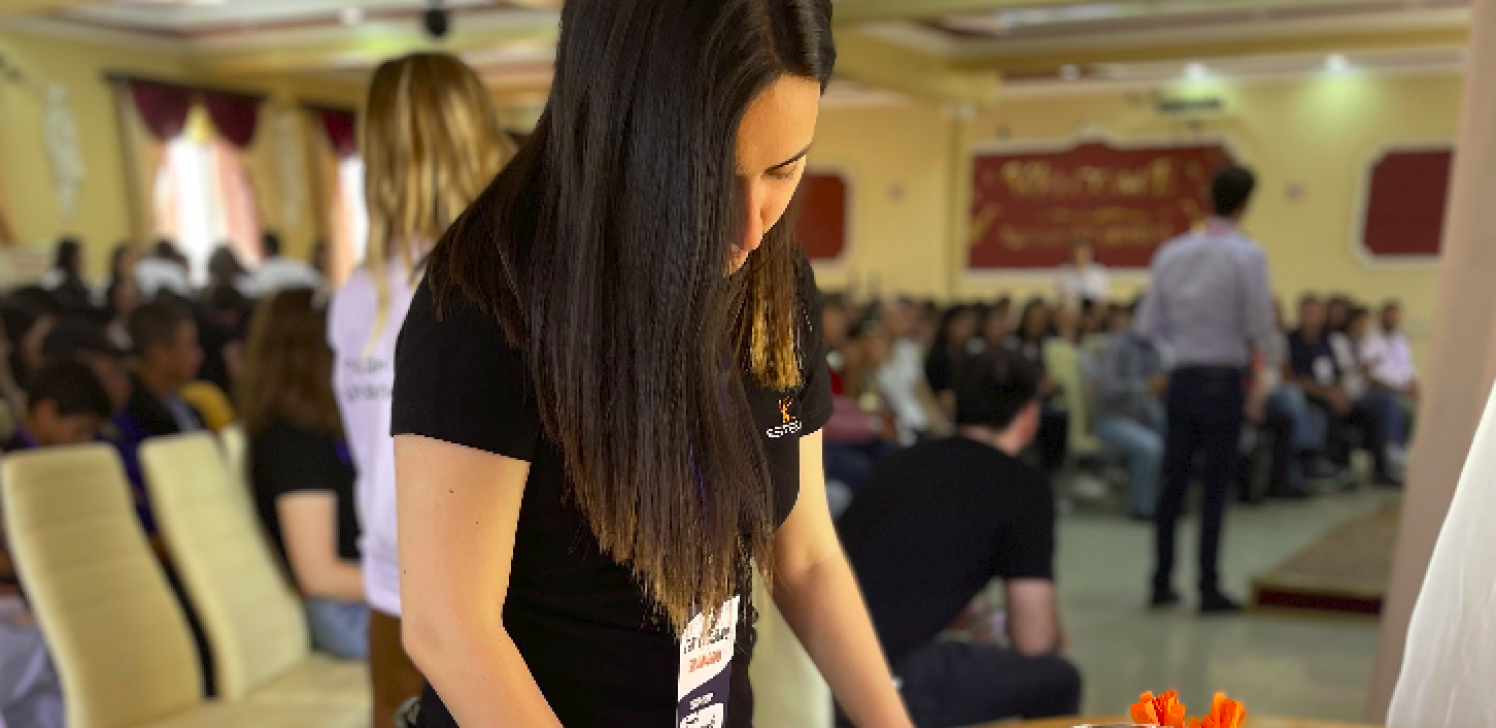 Strong Community in Javakhk
Sharing experience is our passion, so why not spend our birthday doing what we enjoy most?

This time we targeted the Armenian community of Javakhk within the frames of our "Strong Community in Javakhk" initiative. So we finally made a visit to the region Javakhk for a series of talks by professionals in the business industry. Over 150 individuals joined us and that is where our crazy journey began: lots of new friends and, most importantly, new talents to explore.
We had guest speakers from our fellow organizations who not only spoke about pure business tools but recalled their journey from their failures to their current well-known organizations. They mainly provided introductory advice about the business world, entrepreneurship, and professional life. For the younger audience not yet sure about their career goals, our speakers highlighted the importance of education, but mainly skills and will to succeed in the business world. We had each talk followed by a quiz or a small game to ensure the participants stayed engaged and comprehended the knowledge we transferred. At the end of each talk, the participants were able to address their questions to the speakers or make comments on the topics discussed. That created a friendly atmosphere for possible collaborations, socializing, and networking.
And while the event was both instructive and fun, the main takeaway for us continues to be constant; showing care for others by creating equal opportunities for everyone.
* We wouldn't have done this without the help of our friends; Support to Javakheti Foundation, Awesome Foundation Javakhk, gg, Strong Mind, and all the volunteers who spared no effort in the realization of this event.