Esterox offers professional UI/UX design services aimed towards user-centered digital experiences that are both intuitive and engaging.
What We Offer
User research and analysis
Wireframing and prototyping
Visual design and branding
User testing and iteration
Design system creation and implementation
Each successful digital product must have a fantastic user experience, thus we approach design with a user-centered mindset that prioritizes their requirements and objectives. Our designers collaborate together with your team to fully comprehend your users, business objectives, and technological demands before developing unique solutions that both meet and surpass your expectations. The UI/UX services we provide are made to assist you in developing digital products that are user-friendly, appealing and intuitive. Throughout your whole IT journey, any successful digital product has a smooth user experience. Thus we approach design with a user-centered mindset that prioritizes customers' needs and goals. Contact us right away to arrange a free consultation if you're seeking for a trustworthy and qualified UI/UX partner to assist you in developing user experiences.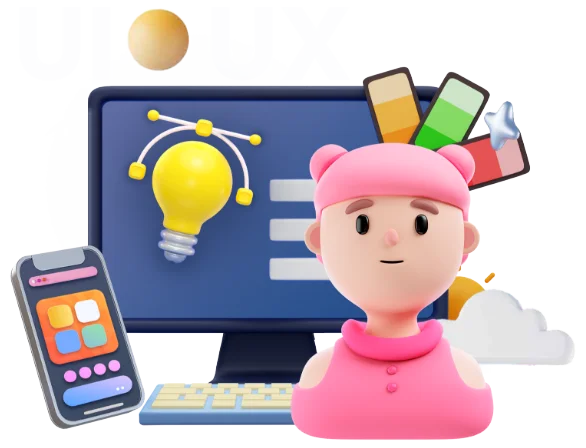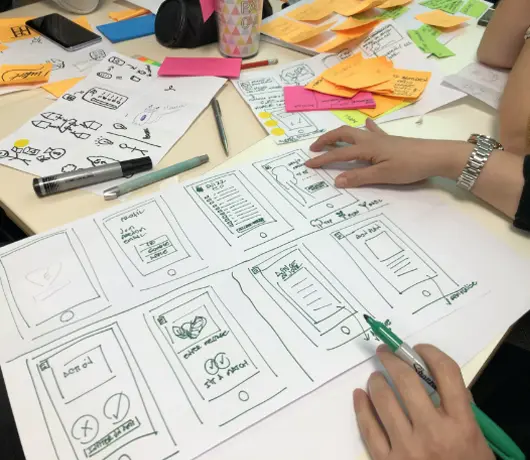 Why choose us?
Here's why:
A user-friendly interface that is intuitive and boosts customer conversion rate
A design that is visually appealing and consistent while reflecting the brand and identity of the product
Improved consumer loyalty and satisfaction due to the use of a well-designed product
Competitive edge in your business by utilising creative design approaches
Eliminate the necessity of instructions through intuitive design
Effective use of design systems and UI kits
Continuous development and refinement of the design if necessary
This are
UI/UX Design

process that proved itself effective in numerous projects
User Research and Analysis
Obtaining a knowledge of the needs, goals, and behaviors of the target audience to develop a user-centered design.
Wireframing and Prototyping
Visualization of the user flow and layout, used to evaluate and improve the design.
Visual Design
Developing the product's visual design, which includes the color scheme, typography, and other visual components.
User Testing
Putting the concept to test with actual users to make sure it is simple and easy to use.
Design System Development
Making a design system that can be used to direct the design of upcoming features and products is beneficial, depending on the requirements of the project.
We offer free consultation for any ongoing or new projects and would be happy to discuss with you our future cooperation.
Contact Us