Esterox provides expert project management services to assist individuals and businesses of any size in efficiently planning, carrying out, and completing their projects on schedule and within their allocated budgets.
Our
Project Management

Services

Include
Project planning and scope definition
Resource management and allocation
Cost and budget management
Assessment and control of risks
Assessment and control of risks
Agile project management frameworks such as Scrum and Kanban
Every project is unique. That's is why we utilize specialized methods of agile project management that are designed to satisfy the unique requirements of each customer. Our team of skilled project managers works directly with our customers to ensure the effective delivery of their projects, and we have a thorough understanding of the most recent project management technologies and methods. The project management services are intended to assist you in achieving your objectives, reducing risks, and completing projects on schedule. Our team has a impressive portfolio of successful projects for our clients and is committed to provide outstanding customer care and support throughout the entire project lifetime. If you're seeking reliable and experienced project managers to guide you through your IT journey, drop us a message and let's arrange short call!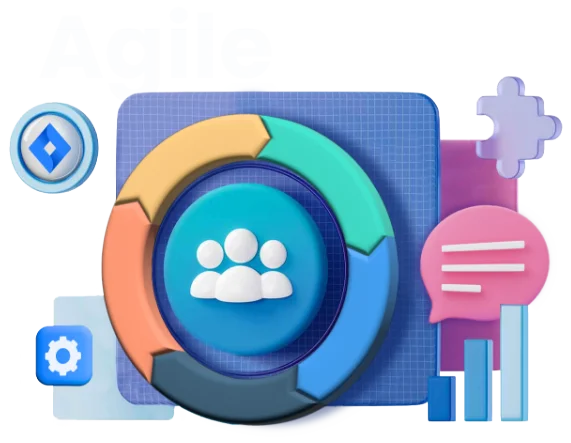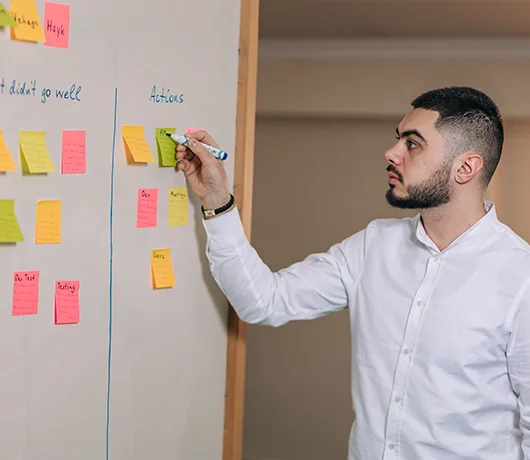 How will our project management services
benefit

your project

Here's how:
Structured project management process to boost productivity and efficiency.
Estimates and progress reports that lead to defined expectations
Enhanced collaboration and communication between stakeholders and project team
Primary communication bridge between the development team and the client
Risk management and evaluation to reduce potential disputes and delays
Flexible and scalable project management methodology that may be used for a wide range of projects
Successfully completed project that is delivered on schedule and on budget
Our flexible Agile project management process
Our effective methodology is based on an incremental, adaptive process that works jointly with conventional project management techniques in order to deliver the maximum value.
Identifying Requirements and Developing a Plan
Creating a project plan that is in line with your aims and those of your business, and then prioritizing the project's requirements accordingly.
Resource Allocation and Management
The next stage after creating the project plan is allocating and overseeing the resources required to finish the project. Resources such as financial resources, human resources, and other resources may be involved.
Iterative Development
Agile project management uses an iterative development process where work is broken down into "sprints." Delivering a functional product and finishing a predetermined requirements for each sprint.
Test and Validation
It is crucial to test and validate the output from each sprint to make sure it satisfies the project's requirements and objectives.
Review and Iterate
Retrospectively, it is essential to evaluate the project's progress after each sprint and make any necessary improvements in the workflow.
Continuous Improvement
We guarantee ongoing improvements and persistent flexibility to your needs and market shifts.

Related Projects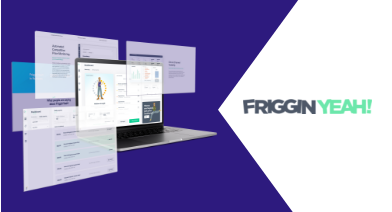 Sea Level
"Sea Level" is a pricing monitoring tool designed to assist Companies in gaining access to accurate, trustworthy, and useful eCommerce product data. To monitor prices for Brands is the objective. People may use "Sea Level" to not only view prices that are less than the MAP (Minimum Advertised Price), but also to report the companies that have violated the MAP agreement. The target audience consists of commodity merchants seeking price monitoring.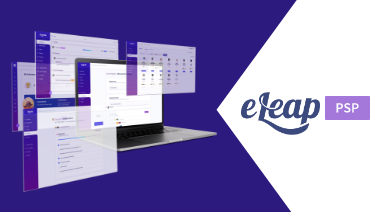 PSP
Telania LLC provides software solutions to improve efficiency and productivity for businesses and nonprofits. One of their products, eLeap People Success Platform (PSP) offers a single platform for handling employee onboarding, compliance, performance management, and career development. Moreover, it entails HR duties including benefit administration, time and attendance monitoring, and employee record management.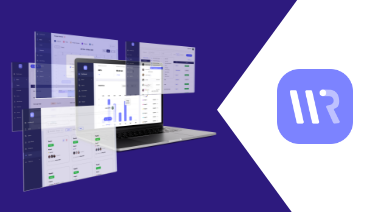 Worky
Worky is a time and resource optimization tool developed by Esterox. The tool enhances data-driven decision making, productivity, and collaboration by highlighting the time spent on tasks and projects. It is useful for almost every type of team to monitor and arrange everyday work: the time spent on each task or meeting, their activity, and statistical data for a certain period. The app allows creating reports on finances, users, projects, and team levels.
We offer free consultation for any ongoing or new projects and would be happy to discuss with you our future cooperation.
Contact Us